Honouring The Life of
Jacqueline
Campbell
March 5, 1941 - April 3, 2022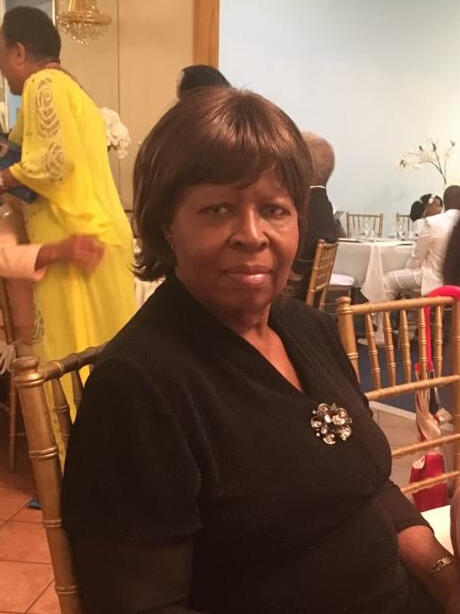 ---
View Live Memorial Service
Obituary
What do we know about Jacqueline Campbell, affectionately known as Mom, Sis, Grandma, Aunty, Jackie and Jack Jack. She came into this world on March 5, 1941 from the union of Naomi Forrester and George Campbell. In Kingston Jamaica. Jackie was the first of seven children, Jackie the first born was always a leader and demonstrated her leadership skills while assisting with her younger siblings.
Jackie by profession was known a seamstress and a baker, many would line up on Sunday evenings for her bulla cake.
Jackie was blessed with five children Faith, Paulette, Devon (Peter), Colette (Wendy), Shawna (Sherine).
In 1973 Jackie immigrated to the United States in hopes of achieving the "American Dream "and resided in Brooklyn New York. While living in America began the journey of Registered Nurse because of her fear of lizards, and the refusal to dissect it. She did not become a Registered Nurse. She became a Certified Nurse's Aide. She spent most of her career at the New Hyde Park Home Care agency.
In 2005 Jackie accepted the faith and became a baptized member of the Brooklyn SDA Church. The Brooklyn Church became more than a church to her they were her family. She served faithfully as a deaconess and usher. She also sang on the choir.
Jackie will always be remembered for her bubbly personality and her gorgeous gray eyes. Jackie loved and was also loved by the members of the Mount Pisgah SDA church.
She leaves to cherish her memory her children: Faith Walters, Paulette Clarke, Devon (Peter) King, Colette (Wendy) Hassel, Shawna (Sherine) Lewis. Patrick Walters (Son in Law), Carlton Clarke (Son in Law), Roberto Hassell, (Son in Law), Steve Green (Son in Law). Nicola "Nicky" Wright (Adopted), Janice Parks (Adopted)
Grandchildren: Dacia "Kelly" Dixon, Andre Walters, Jodiane "Francine" Hylton, Peta -Gaye King, Patrick Walter Jr (PJ), Raheem Hassel, Lester "Eljae" Lewis, Nicholas King, Ashleigh King, Kyra Hassell, and Jayden Green. Dameion Dixon (Grandson in Law), Michelle Walters (granddaughter in law)
Great Grandchildren: Justin King, Jehiel Hylton, VJ, Damiana King,
Aunt: Velma Hyman
Brothers and Sisters: Opal Forrester, Anthony Forrester, Keith Forrester, Joan Forrester, Earl Forrester, Monica Campbell, June Campbell, Jimmy Campbell. A host of nieces and nephews and other relative and friend.
The Brooklyn and Mount Pisgah church families.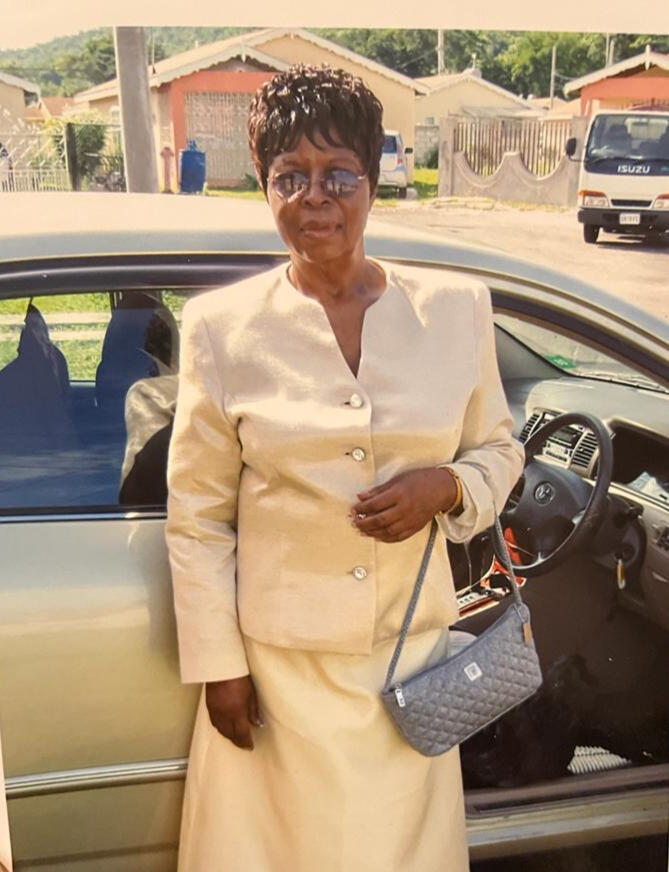 Jackie's passion for evangelism was well known by all who loved her. In lieu of flowers, the family requests donations to The Brooklyn Church Elevator Fund. Your support for this cause is a beautiful way to honor Jackie.

**Upon submission of your donation, please add note "BSDA Elevator Fund in Memory of J. Campbell".
Donate Via Zelle: [email protected]
Dedecation Video
Please Join us in Celebrating Jackie's Life
In Jackie and in celebration of her life, please share your favorite memory or how she has made an impact on your life.
Guest Book
Thank you so much for joining us. Please be sure to sign our virtual guest book that we can acknowledge your attendance here online.

© Good Grief. All rights reserved.
thegoodgrief.co
Thank you
Although some of us remain physically far apart, we're thankful that we were able to come together to celebrate the life and legacy of our beloved matriarch, Jacqueline Campbell. Thanks for being here.